Experts in Staten Island and Brooklyn offer free advice on how to open a business
STATEN ISLAND, N.Y.  —  For new and existing entrepreneurs, the Staten Island Small Business Development Center (SI SBDC) at the College of Staten Island helps pave a path toward a successful business.  Many individuals seeking business guidance may find this to be somewhat of a challenge.  Those individuals who do take advantage of the Center's resources improve their chances in owning a successful enterprise.
If you want to start a new business or grow one you already have, this could mean helping you in various ways, such as: Define your goals; business plan assessment; financial analysis; marketing; loan assistance; paving a path to business ownership or business growth, and much more.
"The guidance we provide to clients who are new to the world of entrepreneurship fosters dreams into successful businesses," said Dean L. Balsamini, director of the Staten Island SBDC. "However, it doesn't end there. Even well-rooted operations need help from time to time, so our professional business advisers offer valuable assistance to help owners deal with unforeseen challenges and incorporate strategies for stability and growth."
Providing counseling since 1993, the SI SBDC has assisted more than 6,700 businesses and generated more than $148 million for the Staten Island Community.   The SI SBDC has helped an extensive mix of businesses within a number of industries – and in a variety of ways. 
VENDING SERVICE
"I have never left the [SI SBDC] office, or a seminar sponsored by the SBDC, not understanding their projects or services," said Maryann Piazza, an owner of 20-year-old Majestic Vending Service, Tompskinsville. "The Small Business Development Center helped me to write a business plan and migrate through the system post-Sandy. They were a sounding board for me and were extremely helpful. They were the first to help me connect with the SBA and get help after the storm."
CONCRETE CORING, SAWING
Kathleen Makowski, Vice President of JP Hogan, Coring and Sawing Corp., Bloomfield, sought the SI SBDC's guidance for help in growing her business.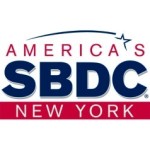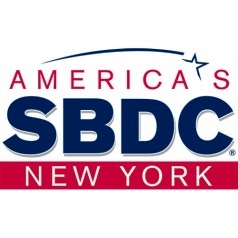 "I am so pleased I came across the Small Business Development Center," Ms. Makowski said. "I wanted to get more involved in a business-development program but found myself always caught up in the day-to-day operations of my company. The advisors at SBDC helped me prepare for my interview for my pending Women Minority Business application. They also worked hard to help me reorganize after being impacted by Sandy. The business advisors always point me in the right direction to do the right things and go down the right avenue."
RESTAURANT BUSINESS
When the operators of Maizal's Restaurant decided to expand their enterprise, (co-owners Leonel Zalaya and Chef Wilmer Alejandro Santos called on the experts at the SI SBDC for assistance. Launching in 2010 in Rosebank, Staten Island, the restaurant opened a successful second location in Astoria, Queens in 2014.
ELECTRICAL CONTRACTING
When Walsh Electrical Contracting launched in 1976, the Staten Island-headquartered company began the process of applying for Woman Business Enterprise (WBE) status in 2012; the official recognition denotes that a woman (or women) has majority ownership and control of a business entity.
Linda Walsh, CEO, who founded the company with her late husband, Kevin, and Ryan Walsh, President, achieved WBE status for her enterprise with guidance from SI SBDC
. The SI SBDC later helped Mrs. Walsh obtain assistance in SBA financing which assisted her in the relocation of her business, obtaining larger contracts, and further developing her business. 
"This is what the Staten Island Small Business Development Center is all about," Balsamini said. "On the surface, onlookers see a business. But the reality is behind every business there are people striving to fulfill a dream. We take this very seriously and we do everything in our power to ensure their ambitions are more than satisfied."
 About the Staten Island Small Business Development Center
The Staten Island Small Business Development Center, located at the College of Staten Island is part of the New York State Small Business Development Center, which is administered by the State University of New York.
The center operates as a full-time enterprise during weekday business hours, assisting small businesses and aspiring entrepreneurs with a wide array of cost-free confidential guidance and technical assistance.
The Staten Island SBDC is located at: The College of Staten Island, 2800 Victory Blvd., Building 3A, Room 105; Staten Island, NY 10314-9806.
The Staten Island SBDC additionally operates two outreach sites: The Small Business Development Center, Bay Ridge Satellite Office, in the Santander Building, 9512 Third Ave., Brooklyn, NY 11209, and the Small Business Development Center, Staten Island Office, in the Empire State Bank Building, 1361 North Railroad Ave., Staten Island, NY 10306.
For information about business counseling on Staten Island, the SI SBDC can be reached at 718-982-2560, or via email at Christine.purelis@csi.cuny.edu. The Brooklyn office can be contacted at 718-619-5603; the Staten Island satellite office can be reached at 718-873-4496. The organization may also be visited on Facebook at: Small Business Development Center, Staten Island.
###
Media Contact: Barton Horowitz
Relevant Public Relations, LLC
Headquarters: 718‑682‑1509
Mobile: 917‑715‑8761
Email: Bhorowitz@RelevantPR.com