STATEN ISLAND, N.Y. (Feb. 24, 2017) – SCORE Staten Island is relocating from Castleton Corners to Grasmere as of Feb. 28.
The prominent small-business mentoring organization is resettling its operations within the iconic Staten Island Advance building, 950 West Fingerboard Road. The updated facility is conveniently located, with ample parking for visitors.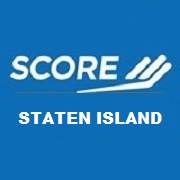 Dedicated to providing cost-free mentoring and education to both aspiring and established entrepreneurs, SCORE Staten Island is Chapter 476 of the nationwide SCORE, a 53-year-old nonprofit association and resource partner with the U.S. Small Business Administration (SBA).
For additional information, or to schedule an appointment, SCORE of Staten Island may be telephoned at 718-727-1221, or emailed at info@SCORESI.org. Staten Island SCORE may also be visited on Facebook at www.facebook.com/SCOREofStatenIsland.
Media Contact: Barton Horowitz
Relevant Public Relations, LLC
Headquarters: 718‑682‑1509
Mobile: 917‑715‑8761
Email: Bhorowitz@RelevantPR.com